ABC Flowers & Balloons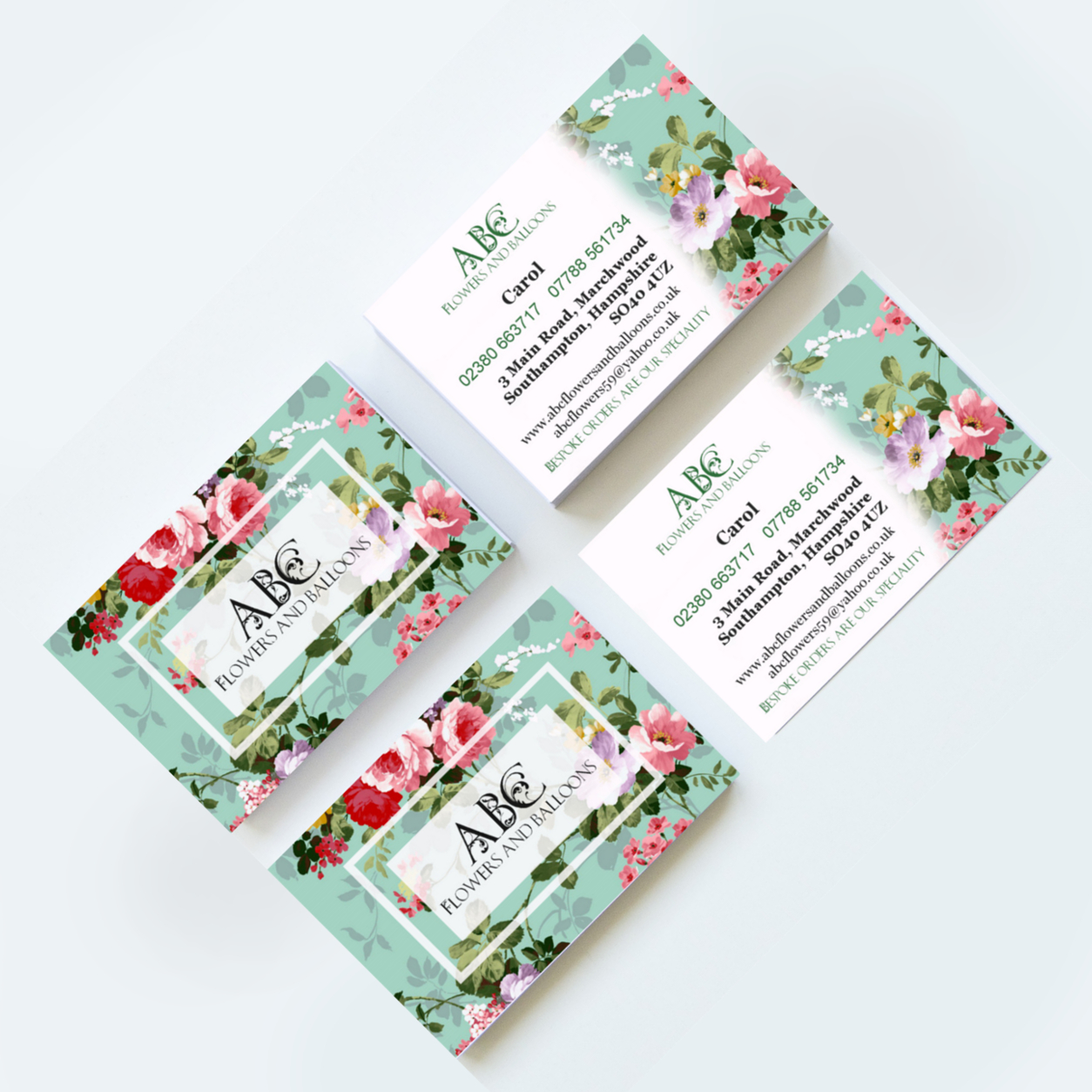 Carol from ABC Flowers and Balloons in Marchwood requested business card printing and design from us. The company wanted a fresh new design, up-to-date information and a print run.
We did just that. Carol was pretty pleased with the outcome and so are we. At a glance you can see clearly that they're a florist. All the useful information is to hand and that is what makes a great business card! We also created a website for this company to showcase all their work and to make it easier for them to be found on Google and Bing using some SEO techniques. The site was not featuring a responsive design before but it is now.